Simple list that is using repeated field to display dynamic values from your custom fields.
Learn how to add an action type to your listings.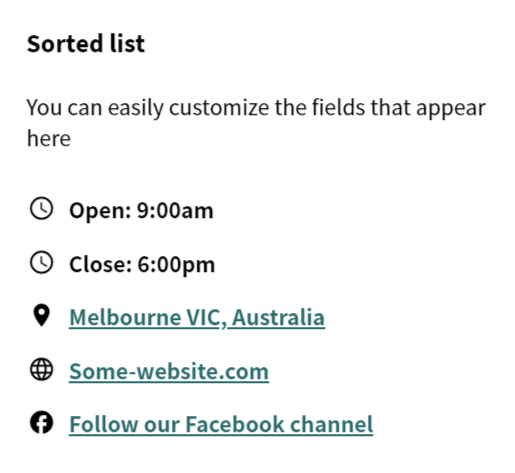 How to manage the repeated fields?
Simply expand the action type, and you should see the interface that allows you to add repeated fields. Each field can use different render types, like text, address, URL, email, phone number or price.
If you are using the URL render type, you can specify a URL text to prevent displaying an unreadable URL, but friendly custom label.