The report action type will allow your visitors to send any feedback or report a listing, based on custom inputs.
Learn how to add an action type to your listings.
How to manage the report entries?
Simply edit your action type and use the option Report fields to generate all the entries you need.
And here is what you should see in the front-end: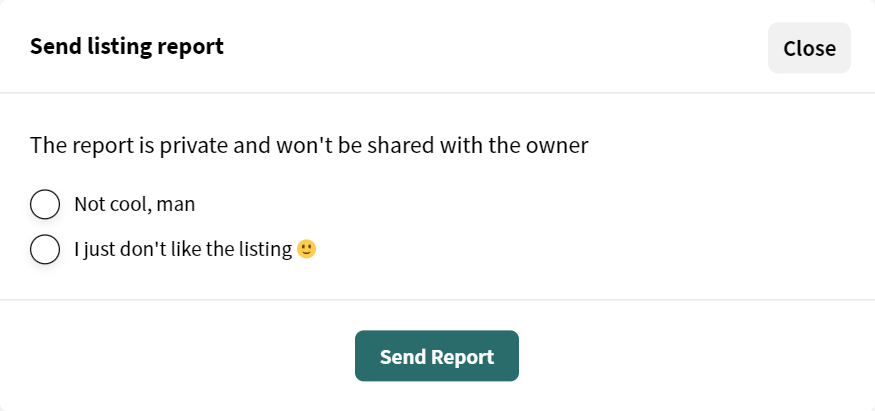 All the reports will appear in your admin dashboard under Listing Types Reports.