The search forms are a standard WordPress post type. It contains a group of fields (filters) that allows you to search by specific criteria. The cool part is that you can control each filter, choose between different field types and link the fields to your custom listing fields.
You can create a new search form by going to Listing types Search forms Add new.
What is a search form?
The search form is just a stack of fields that you can use to filter your search results. Create your search forms, then use them on your listing types or as static search forms.
Edit search form button will appear under each one of the search forms if you are logged in as administrator
Use the flexible drag and drop builder to add as many fields you need: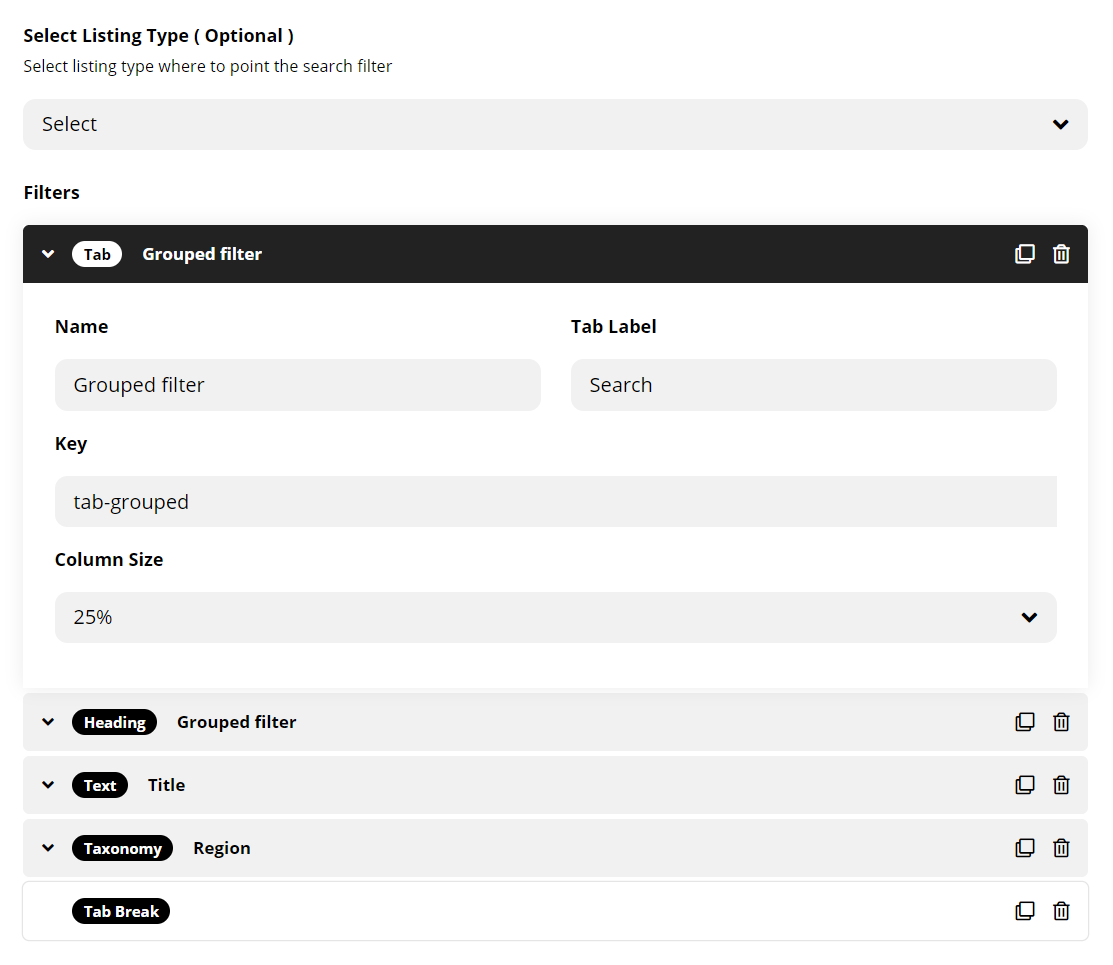 Select a search form for specific listing type
You can display specific search form in your listing type by going to Listing Types ( edit specific listing type ) Explore General Select Search Form.
In the front-end
The search form filters will appear automatically when you edit that specific listing type in your explore page:
Add more filters
If you want to add additional filters for your listing type, edit the listing type and navigate to Explore general Select Search Form ( More ):

These fields from the selected search form will appear in a popup.
Carousel search form
Search forms will also allow you to control the fields for Elementor widgets, like the Carousel Search. After you create a Carousel Search widget, you will be able to select a search form.
The theme will take care and adapt the fields based on your search form placement.