Brikk offers diverse pricing options and calculations for your listings. You can have just a static price or dynamic pricing base on the user's requirements.
Most of the options for pricing are located in the listing type settings, navigate to your admin dashboard, go to Listing Types (edit your listing type) Listing Pricing.
Some of the pricing options that you can use:
Allow / disallow pricing & free listings
The options Allow Pricing will enable the pricing selection on your listings. A new field will appear automatically on your listing edit page and the submission process. If you check the option Price is not required, the pricing field won't be required, so you can have some free listings, as well.
Seasonal pricing
Long-term discounts
Security deposit
Enable this option if you need your listings to request additional amount for security deposit.
Extra pricing (mandatory fees)
You can add additional pricing costs that will be charged one time or per night. It will appear automatically on your calculation table. Once, you have enabled the option (Listing Types (edit your listing type) Listing Pricing), a new repeater field will appear in your listing's edit page and submission form:

On the frontend: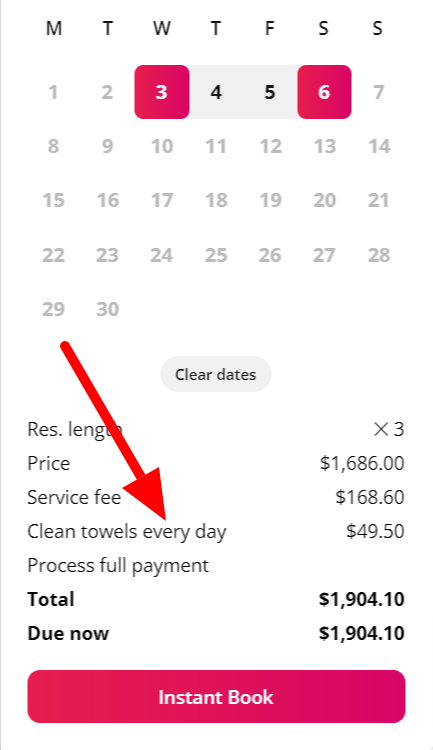 Add-ons (optional fees)

We have used the base price of the listing as a standard room, and the add-on field for Studio and Deluxe room, this is how it looks on the frontend: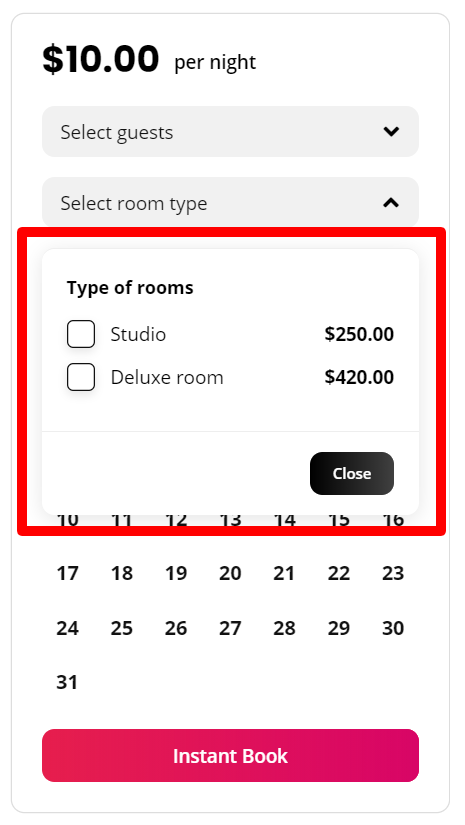 Other helpful articles you should consider reading