This booking method allows you to accept reservations by date range or single day selection.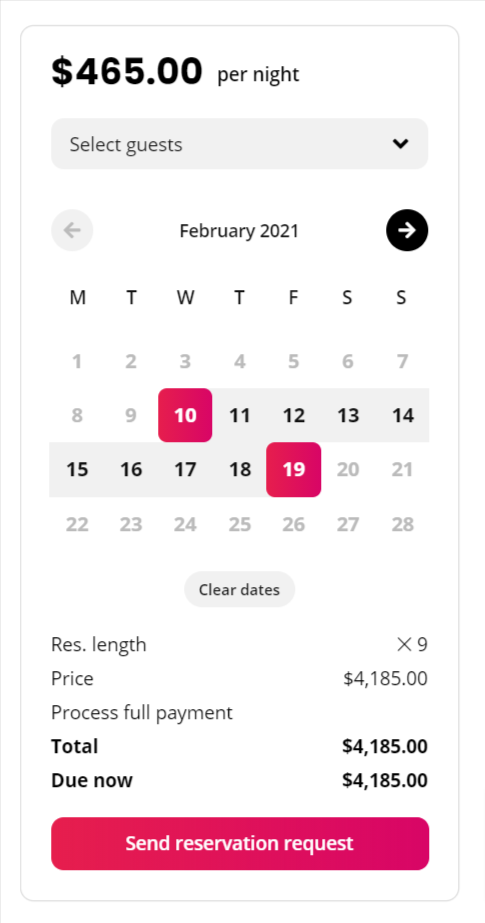 It also includes:
Allow maximum number of guest
Booking calendar to administrate your booking availability
iCalendar sync with other booking systems like Airbnb and Booking.com
Instant bookings / pending approval bookings / Booking cancellation
Seasonal pricing
Long term pricing 7+, 30+ days
Security deposit
Extra pricing like cleaning fee
Addon pricing like airport pick
Guest based pricing
Service fee
Host fee
Process full payment
Process percentage payment
Process only security deposit
Process only service fee
Process full payment locally
You will find all the options under the listing type Pricing and Reservation.
All the transactions are handled by WooCommerce, which means that you can use their 100+ gateway providers, reports and invoicing system.